Conveniently located in Dupont Circle, Kimpton Hotel Palomar Washington D.C. (2121 P St NW, 20037) is a gem in the heart of Washington, D.C. I stayed at Hotel Palomar for 'Galentine's Day' weekend festivities with my friend Sydnee, and we loved every moment of our visit. Of course there are pros and cons to everything (mostly pros in this case), so let me break it down for you.
PROS
Location
Dupont Circle is one of D.C.'s liveliest neighborhoods. Not only is it where Embassy Row is located, but if you're a history buff you can tour former president Woodrow Wilson's home, or people watch at the Dupont Circle fountain, shop along Connecticut Avenue or enjoy one of the many trendy restaurants in the area. It's the perfect home base to enjoy much of what D.C. has to offer.
Room Design and Size
I fell in love as soon as we walked in. Our room was huge! It was also bright, airy and stylishly decorated with a preppy yet modern feel. And because we were coming for 'Galentine's Day' weekend, Hotel Palomar made it special and laid out a few welcome gifts for us. (This is what I love about Kimpton properties but more on that later.)
Onsite Restaurant
Adjacent to the lobby, Urbana is a chic Italian restaurant located directly in the hotel. I ate there for dinner and brunch the next day and neither meal disappointed. We tried two kinds of pizza for dinner as well as the agnolotti pasta, flatbreads, and salmon salad for brunch. Everything was delicious and perfectly prepared.
But the real star of the show? Urbana's bottomless Bellini and Bloody Mary Bar. Unlimited champagne with your choice of peach, grapefruit, orange or blood orange juices. Does brunch get any better than that?! Urbana also hosts a daily happy hour where they serve $1 oysters. Needless to say, Urbana is one of my new favorite Dupont Circle gems.
Pro-Tip: Order the agnolotti or carbonara bucatini if you want to taste heaven in your mouth. They make their pasta in-house. Ah! Also try the bellini with peach juice. Trust me.
Pool
Not many hotels in D.C. have pools so when one does, it truly feels like an oasis in the city.
All the Little Extras
I love Kimpton properties because it feels like they've thought of everything. At Hotel Palomar, there is tea and coffee in the lobby for breakfast, hot chocolate and apple cider in the afternoon and wine hour from 5 - 6 pm. They also have bicycles available for free rental so guests can explore the city.
But the icing on the Kimpton cake is 24-hour room service! Nothing says love like coming in from a late night of partying and having food available at your disposal. I truly feel like Kimpton does their best to make guests feel at home as much as possible.
CONS
I hate to have a con on this otherwise glowing review. But my only qualm with the hotel is that parking is $49 for an overnight stay. This is around the average rate for all hotels in downtown D.C. so unfortunately, it's a necessary evil. But the valet was super accommodating and carried all of our bags without hesitation. Top notch service indeed.
Overall Rating: 5.5 out of 5 Cocktails
I'm giving Kimpton Hotel Palomar Washington D.C. an extra .5 because I just love Kimpton properties and Hotel Palomar is no different. I always feel at home, the customer service is always on point and I always know what I'm going to get...comfortable luxury. See more pictures from my awesome stay below!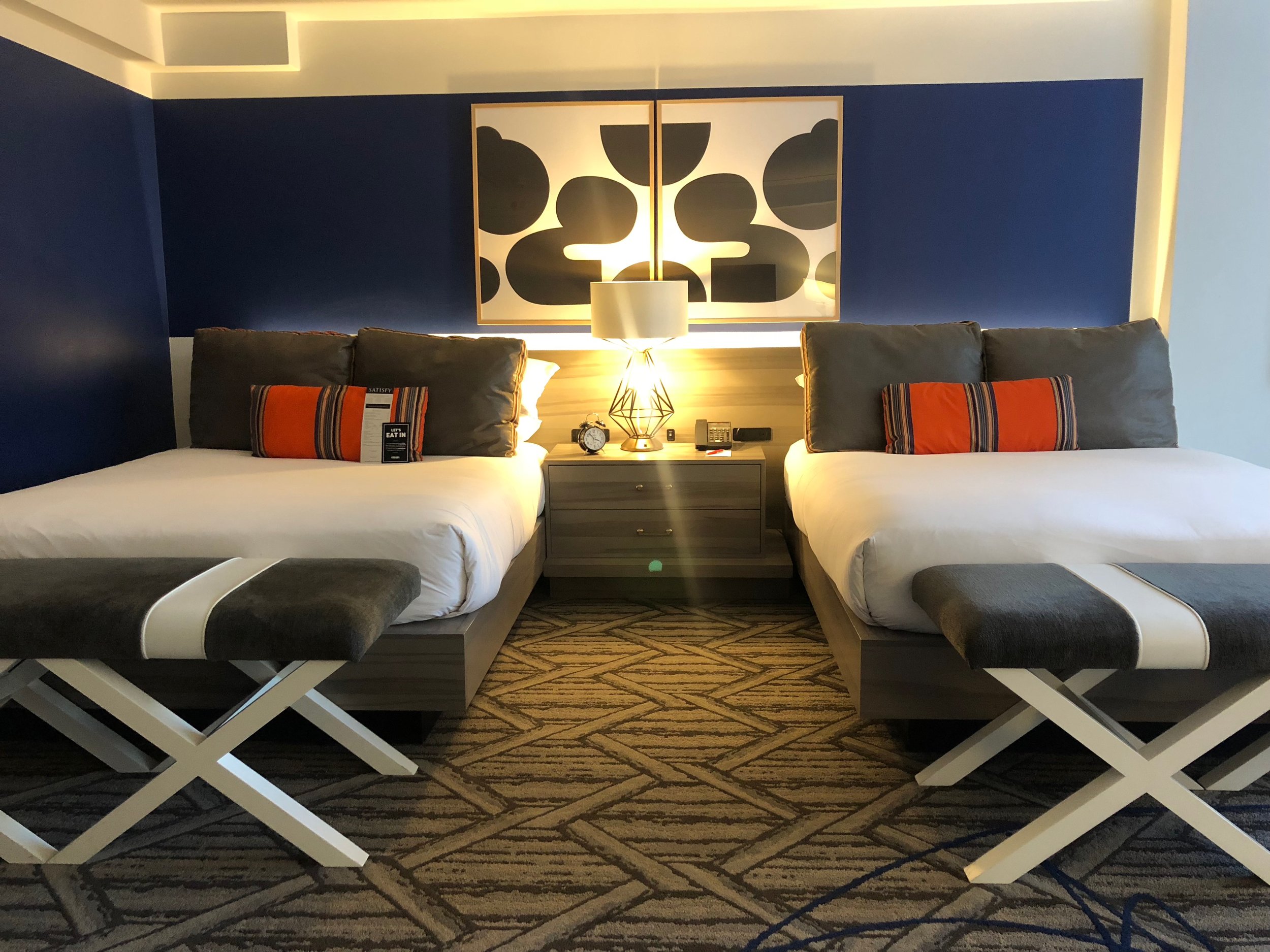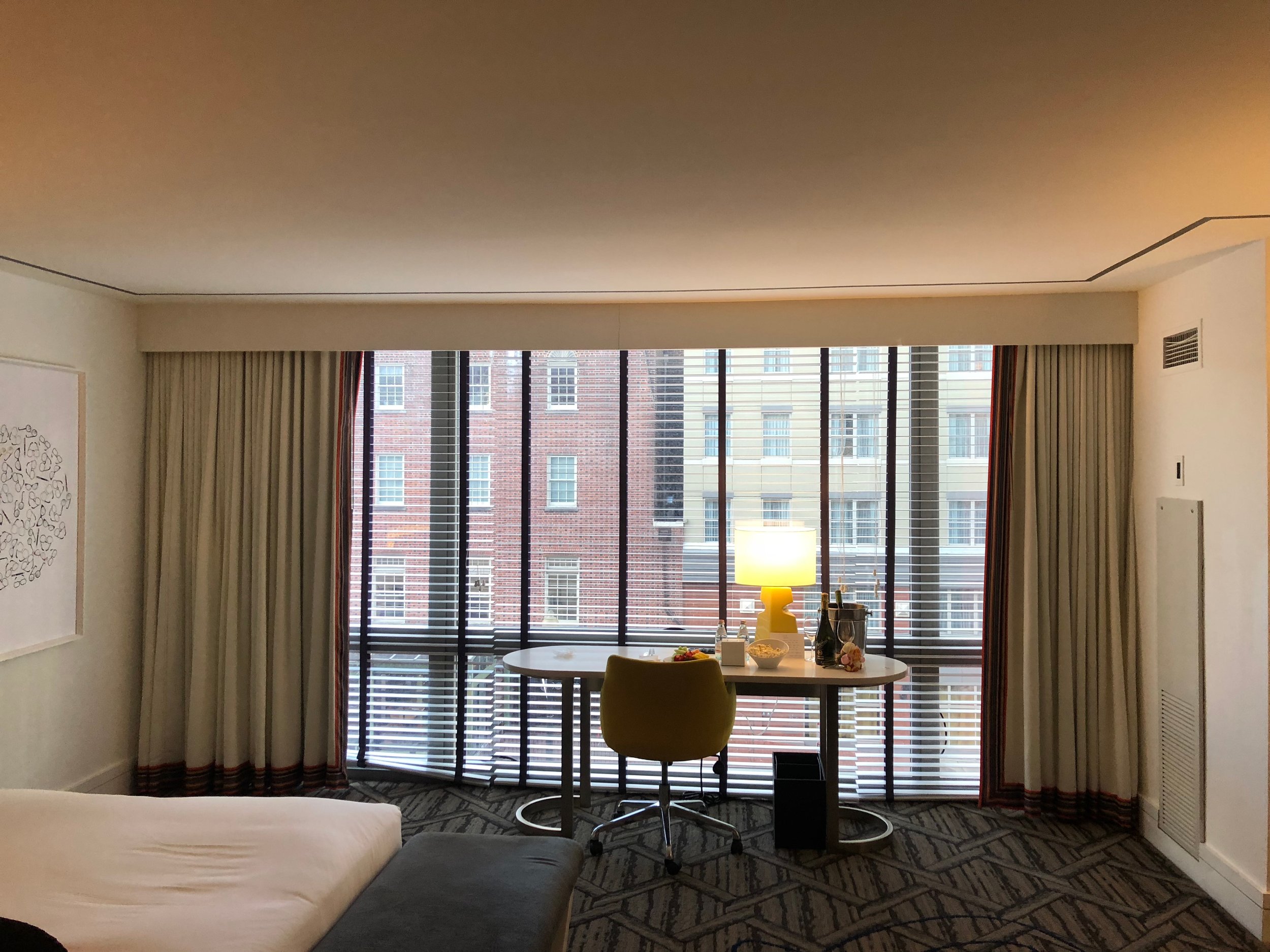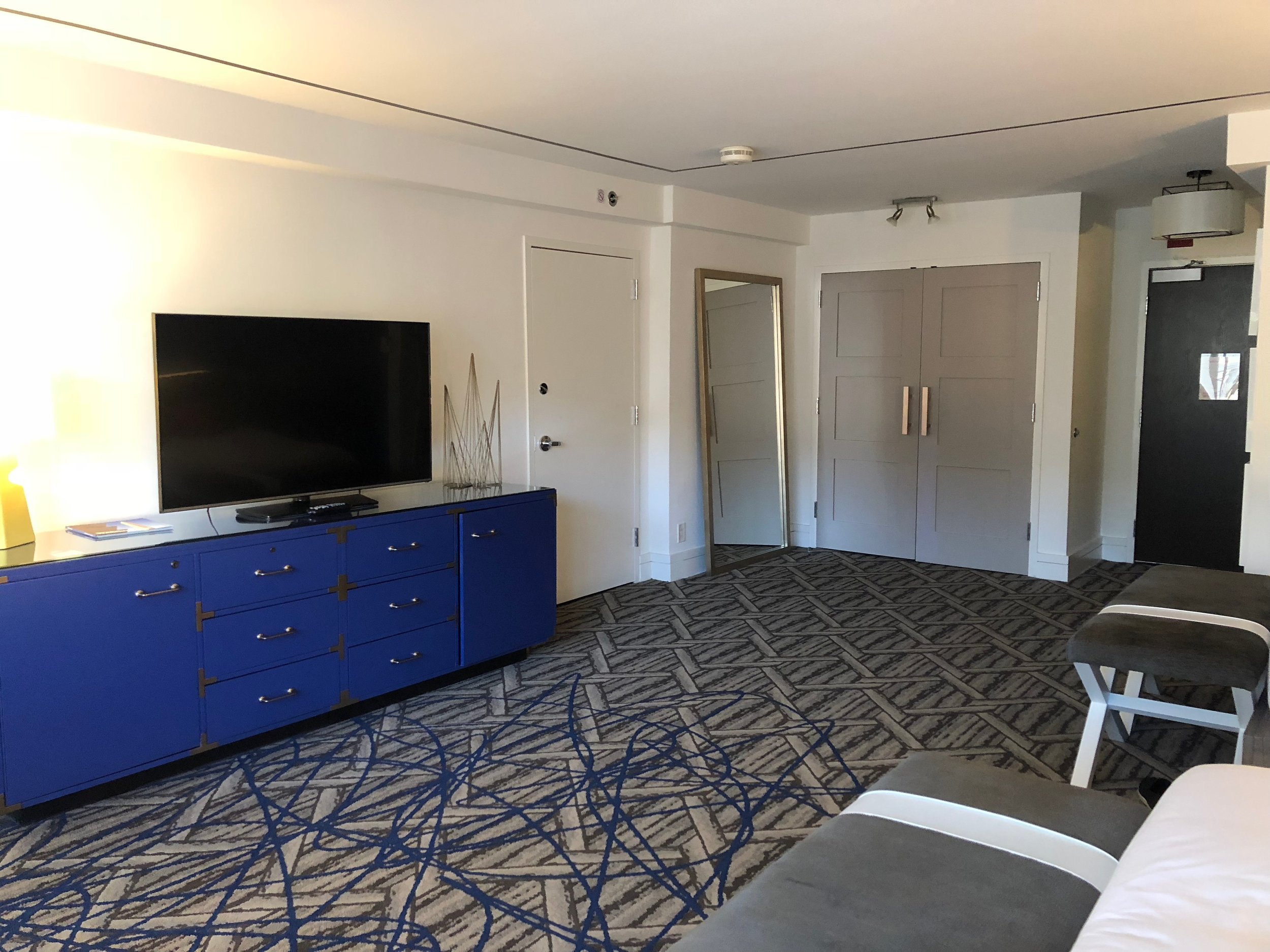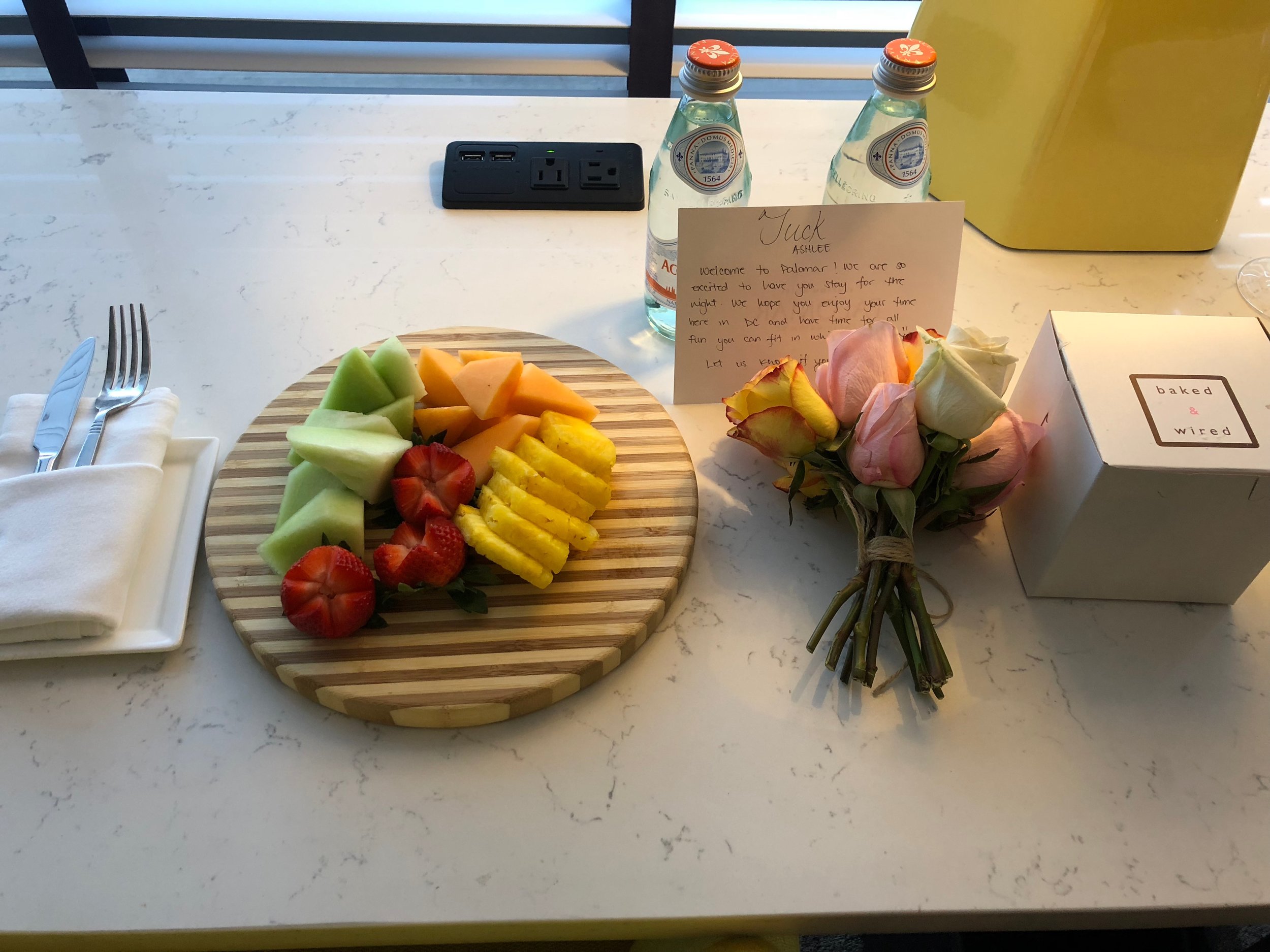 You know we keep it real. While this post was sponsored by the Kimpton Hotel Palomar Washington D.C, all opinions are absolutely my own.